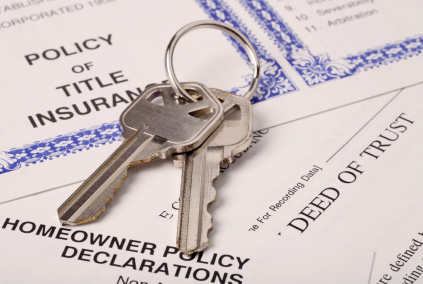 Navigating the vibrant real estate landscape in Toronto, Ontario, can be a complex process. As a leading law firm with specialized expertise in real estate law, we understand the ins and outs of this dynamic market. One crucial element of our service offering is Title Insurance.
What is Title Insurance?
Title Insurance is a unique form of indemnity insurance, increasingly significant in Canada, and even more so in the bustling property markets of Toronto. It protects you against financial loss from potential defects in your property's title or issues with your mortgage loan.
Why Choose Our Services for Title Insurance in Toronto?
In the highly competitive Toronto real estate market, securing your property investment is paramount. With our comprehensive Title Insurance services, we'll ensure you're protected against potential ownership issues that might not be discovered during the initial title search. These can include undisclosed heirs, forgery, and errors or omissions in deeds.
How We Protect Your Real Estate Investments in Toronto
Our Title Insurance services in Toronto are comprehensive, providing protection against a variety of potential risks:
Unknown Title Defects: We safeguard your property against hidden issues that could affect its value or your enjoyment of it.
Existing Liens: We ensure you're protected against existing liens against the property, such as unpaid utilities, mortgages, and taxes.
Encroachment Issues: In the Greater Toronto Area, encroachment can be a problem. If a neighbour builds on your land without permission, we've got you covered.
Title Fraud: In light of rising identity theft and fraud rates, we offer crucial protection if your identity is stolen and a mortgage taken on your property without your knowledge.
Other Ownership Issues: If someone unexpectedly claims to have a stake in your property, we're here to protect your rights.
The Process of Acquiring Title Insurance in Toronto with Us
Obtaining Title Insurance in Toronto with our law firm involves a meticulous title search, a critical step to ensure there are no unknown issues with the property's history. Once the search is complete and the premium is paid, your policy comes into effect. When you choose us for your real estate legal needs, we'll facilitate the entire process of acquiring Title Insurance during your property purchase or refinancing.
The Bottom Line
In Toronto's vibrant real estate market, securing your investment with Title Insurance provides the peace of mind you deserve. Our team is committed to ensuring your property rights are protected. It's a one-time purchase that offers coverage for as long as you or your heirs own the property.
We invite you to reach out to us today. Let our expertise guide you in making informed decisions about your real estate transactions and help protect your valuable assets.
---
Call or contact our office anytime if you have questions regarding title insurance or real estate transactions in the Greater Toronto Area.
*Not all risks are covered.